So yesterday, I woke up, checked my email, and saw an Etsy conversation, subject line: etsy.com feature on your shop! & then a request for a custom order.  I was confused, but went to my PC to check & checked my shop feed.
"Holy crap!" I exclaimed to Beldoe, who was in the hall with the kids. "My shop has had like 50 new favourites in the last 3 hrs!?!" (because we're notorious night owls – kids are too – and thus this had all been going down since 11AM!) I spent the next few hours trying to figure out where this was coming from. I even FB status'ed it, in shock! I deduced it had something to do with this listing: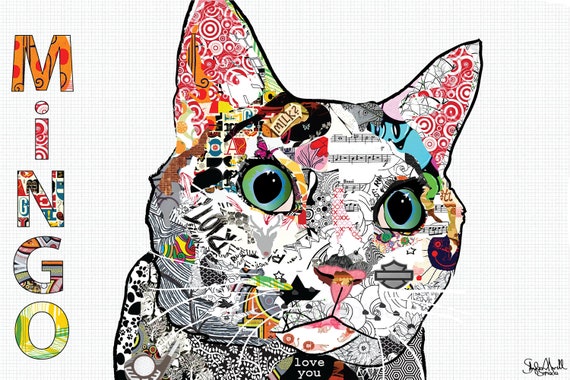 Mingo, the cat, a custom creation I did back in September, loosely Keck inspired.
And was getting conversations left & right about my creations (which is always awe-some!) But then I just came out & replied to my first conversation as to how my creations had been seen. Because I kept thinking "Front page of Etsy? Is this an admin? Was I on the blog? Am I a Spring/St. Paddy's/Easter promoted item?" . . .  See, in my enthusiasm to jump straight into my orders, I totally missed "My Daily Etsy shopping guide" email! And voila – mystery solved:
Oh.Em.Gee indeed!!!  What an honour — a truly humbling experience — to be showcased amongst so many exquisite artists! You better believe I wrote Gillian a personalized thank you for hand selecting me.  This is the stuff I've been dreaming about, since opening shop. Okay, actually, I never dreamt even that big (hah!) But wow. Thank you so so soooooo much, Gillian & Etsy!!!!
Pretty much made my day – week – and maybe my Etsy year! Haha. XD
How's that for a hump day HAPPY?! 😀