So this has been on my mind a bit. That whole, carving out your own niche. If you'd screen capped my original pop art shop, and compared it with today's, it looks so different from the work I'm doing now, and I love that. I love the evolution. I love to continue to develop new styles. That's part (ahem most) of why I started the whole PAW initiative. Because I wanted to challenge myself. To try new styles. See what I loved most, see what my fans loved most. Without PAW, I'd never have made one of my now best selling listings: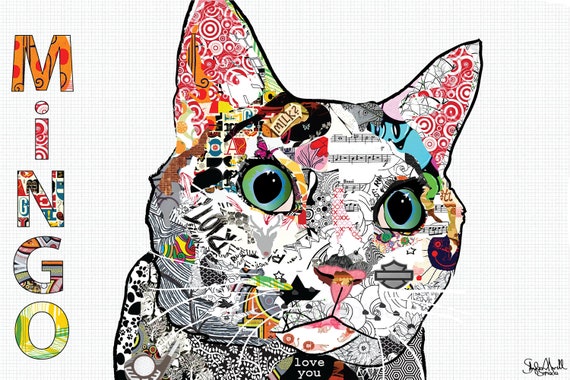 the very loosely Keck inspired collage Pop Art Pet Portrait.
I'd also have never have ended up doing Make Me a Disney Couple (which has also been really popular!)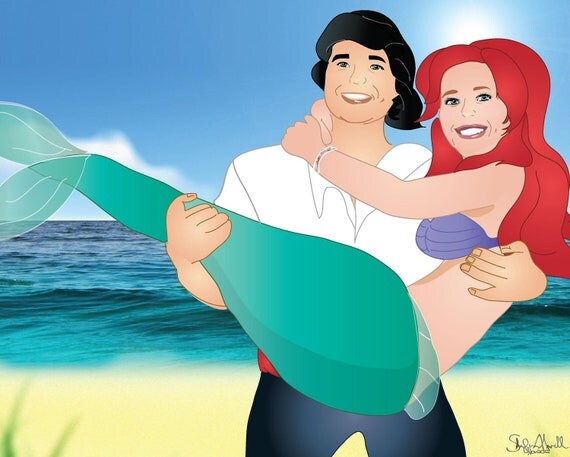 Nor would I probably have branched into Lichtenstein, Maxwell-Dickson, or synthesis styles like last week (which sold out immediately! & will now become a permanent style in my shop).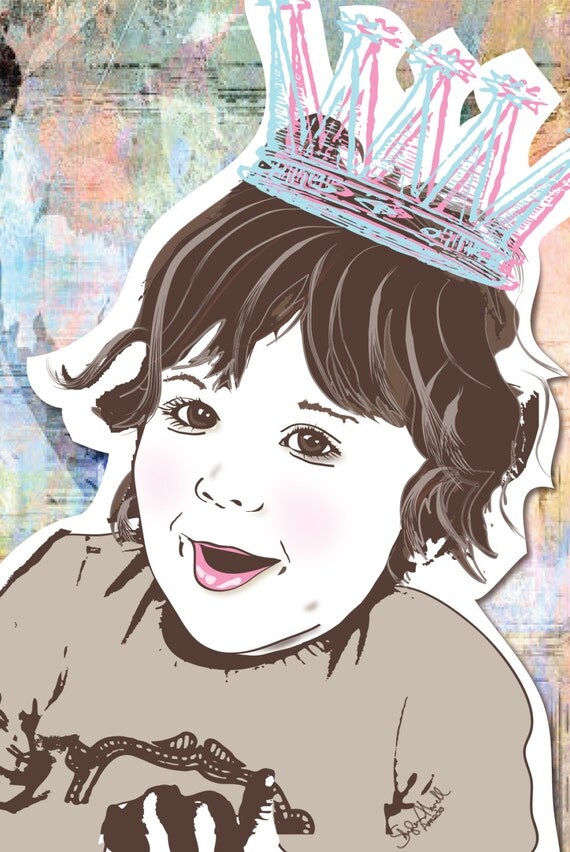 – the newest commission in that style:
I kinda like that my shop is a blend of every style. From silhouettes to Scanner Darkly vector portraits, to traditional pop and Warhol famous styles. But it looks almost nothing like the other pop art shops I admire on Etsy. That stick to one style.
I just get. . . bored. Doing the same styles. For every listing.
So Question: What do you think of this approach? What styles haven't you seen that you'd love to see next? I love a good challenge. Something that pushes me! Do you this approach is costing me an Etsy spotlight? (ROTFL! I totally am chasing an Etsy featured seller spot, and have since I first joined; then again, what Etsy seller ISN'T chasing one?)
And no, I have no plans of doing away with the PAW anytime soon. Or, likely, altering my existing approach. I don't think that's me. At least not currently.