I have a new obsession. With my new (well, not so new now) office, I have had the hardest time settling on wall decor. After I got this clock up, I couldn't decide what pop art pieces of my kids I wanted to blow up and frame.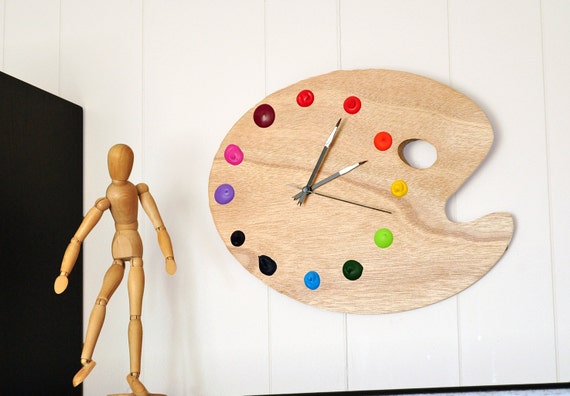 But then THIS went up from my favourite clock shop on Etsy (which I originally intended to buy before the paint clock) & I realized I HAD to have it too & in my office (of course!)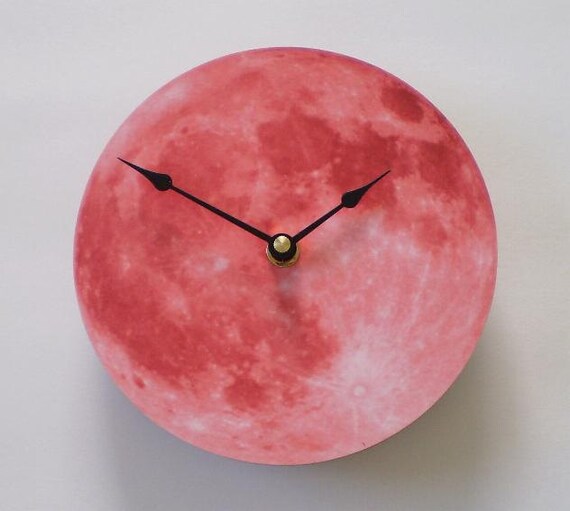 And then I felt kind of awkward. I mean, I don't even like clocks. I don't like the concepts of them. I don't watch clocks. The work I do, I do with the aim of getting me into flow. A place devoid of time. If I know what time it is, likely that means I am not enjoying what I'm doing. And that's not work. Not to me. Def not GOOD work. So it's kinda ironic that I now need for TWO clocks in my office. Right?
Thing is. That same seller has THIS clock.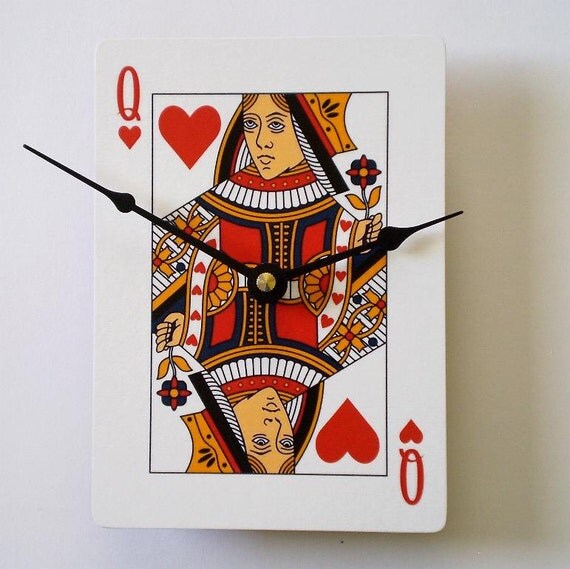 Which obviously I also need too! Because I love cards. And we call Meekly Queen. So clearly Meekly needs that clock in my office.
Which brings me to favouriting ALL of these:
Cute! Soooo cute! I need an IS one, but still!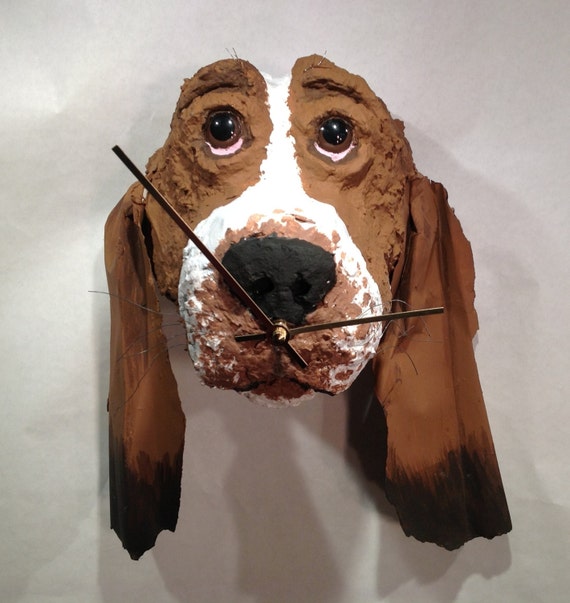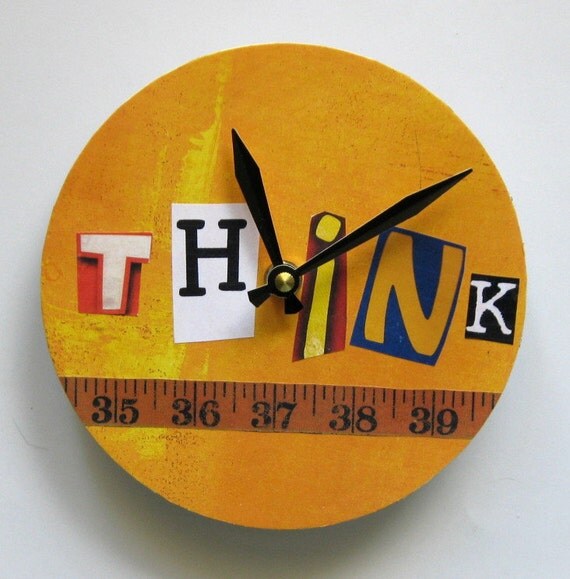 PERFECTION! For the INTP "Thinker"!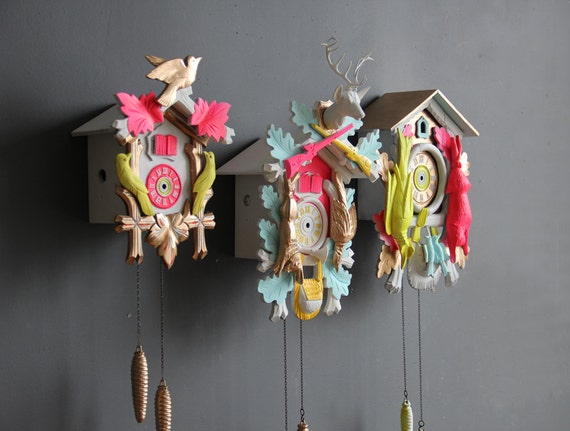 I'm totally cuckoo for neon, yo!
And. . .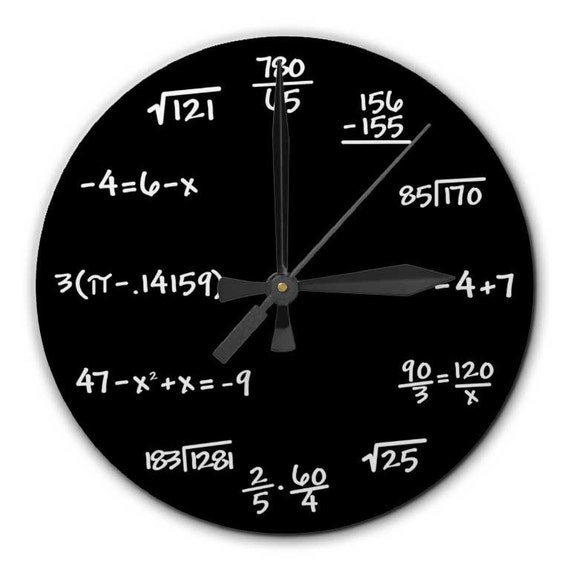 In addition to be a card nut, I'm also a total math dork. I love math! My 11th grade math teacher told me I was destined to be a mathematician. And not bragging here, but I had a 96% going into final exams. Sucked in science. But math. Oh swoon!
Obviously the goal now is having an office entirely devoted to clocks. Duh!
But here's the thing: I don't want any of them to work! The one I've got does work. That is to say, it has batteries. It sticks at 10:49 or so and then it refuses to move. So it's perpetually 10:49 in there. And ticking away. I like that! In fact, it never didn't not stick and I still reviewed the shop favourably even though I felt kind of weird about praising it for having stuck. Because I felt I should give other buyers a heads up. This clock rocks, but it doesn't work. So don't buy it if you want it to actually keep time. I don't care. LOL! But I suppose some people obviously would. And more to the point, be kinda pissed at the seller. I felt like I had to make the disclosure in a private msg that I wasn't asking for a refund or a replacement clock. It's perfect. Even with it's quirk. (That makes it all the more perfect, for me).
But anyway, it should be noted that I also have two OTHER clocks in my house. The one in my dining room, which was a wedding gift to my grandparents 70 years ago next Feb. It chimes beautifully. But you have to make it chime. Cuz, right-o, it doesn't work anymore. Sneaky says it's his "Favourite clock ever" and one day he wants to "Have one just like it."
"Kid, here's the thing: It's yours already, guaranteed. You're my first born. You got it. (And my liver, if you need that too.) Just like it is. And I hope it still chimes for you when you force it." I inherited after my Dad died, who got it after his Dad died. And it'll be his, when I'm gone. I love that he loves THAT clock.
And also the YAZ clock I salvaged from my grandmother's basement, shortly after she died. It is also perfect.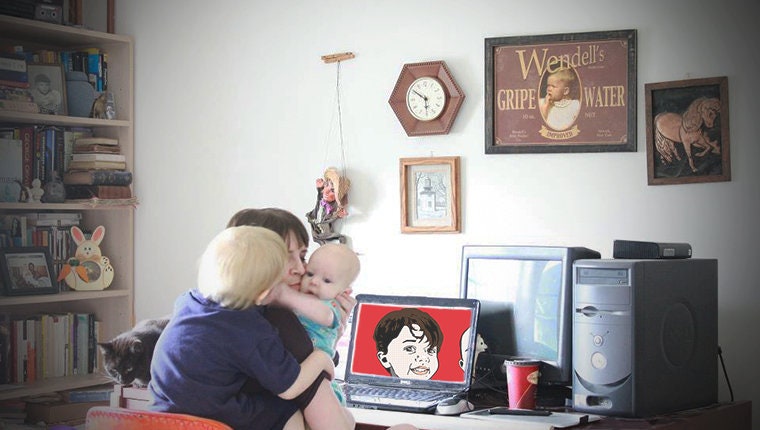 Hanging out on the wall of my old office.
Nope, doesn't work either. It's an old mofo. It takes batteries though, so not AS old as the other. "Suggested" size C. "Suggested" size. Love that! I put a battery in to prove it indeed didn't work, but only 3 years later. After it kept time at around 11 in my office for, well, three years. It now hangs in our kitchen. Keeping the time of. . . 11:42 (I just checked). Apparently I like late.
So re: my now to start amassing a clock collection for my office, I'm TOTALLY going to set every one of them to some arbitrary time and then take pics of it. My wall of mishap, eccentric clocks!
Now for some more clock porn, yes? You can find them all on Etsy, links in the pics! Enjoy!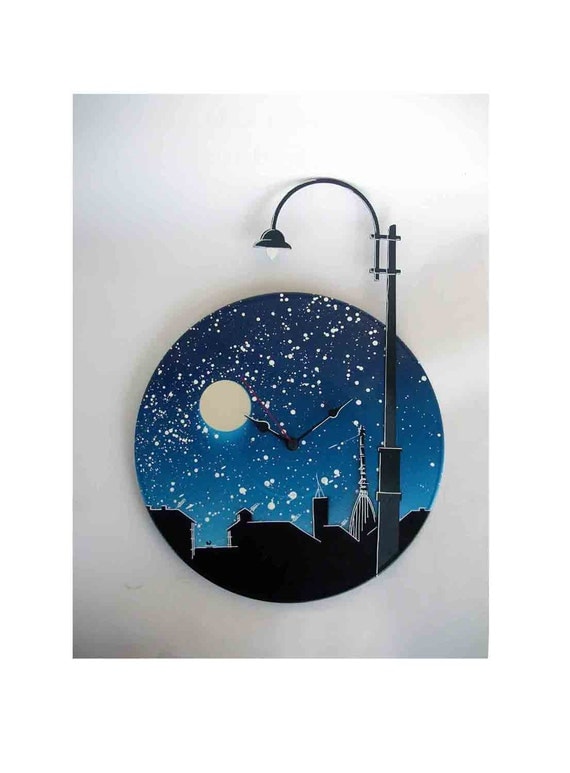 Pretty, so pretty!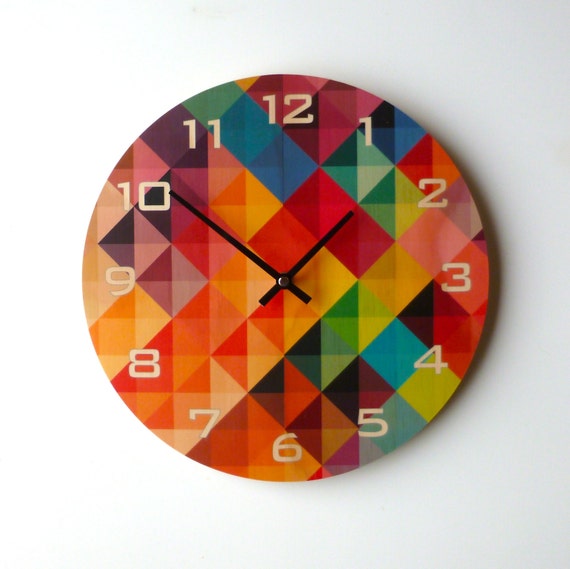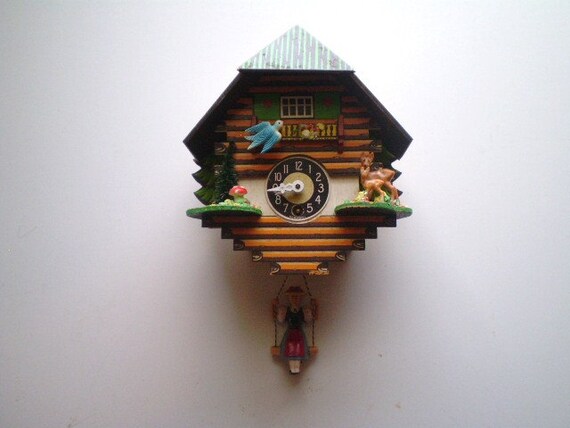 So cute!!!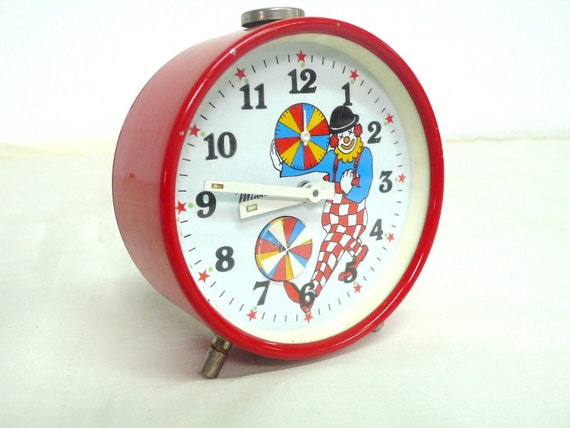 Vintage Adorableness!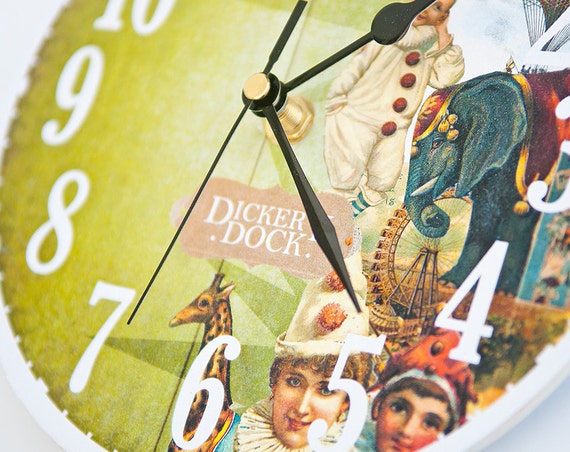 Anyone else here, also HATE clocks? Concept of, not awesome unique clocks as wall art. LOL!
It goes without saying our stovetop is never not blinking the 12:00 and we almost never adjust daylight savings time in our car. Beldoe also hates clocks too, just so you know. We're actually surprisingly prompt people for being devoid of watches! :p